Patrick C. Brau
Attorney at Law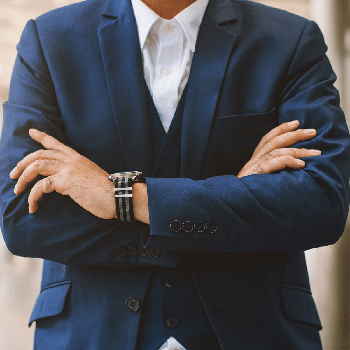 When you need experienced high-quality legal representation, Brau Law Office is a name you can trust. I am Patrick C. Brau, a general practice attorney providing legal counsel in a variety of areas, including divorce, child custody, adoption, real estate matters, estate planning, and juvenile law.
I grew up in Mount Pleasant and returned here after earning my law degree at Drake University. I also have a master's degree in social work.
When you call Brau Law Office, you can be confident you'll be able to speak directly with me, and I will give your matter the personal attention it deserves. I take the time to collect all of the information necessary to handle each case, but I also emphasize working efficiently and resolving matters to your satisfaction as quickly as possible in order to contain costs and allow you to get on with your life.
My approach is to be honest and open with clients. I don't set false expectations. I will explain all of the options available to you, and I will seek to get as much input from you as possible before recommending the next steps to take. I will push for an out-of-court resolution if it serves your best interest, but I'm always prepared to take a case to court and argue on your behalf.
In our community, personal, and professional attention to every customer is still expected. That's what I deliver.
I want to help your family
move forward.
Bar Admission
Education
J.D. - Drake University Law School